Laboratory Automation Solution for Genomic Workflows
Fluent's groundbreaking design delivers more capacity and increased speed for genomic workflows. This innovative solution offers superior precision, higher throughput and longer walkaway times, making it easier to get more done, more confidently.
Microplate or tube handling
A fast track to genomic results
Integrated
Quantification and
normalization
Hands-off
NGS sample prep and
Reaction set-up
Whether you want to increase throughput or reduce variability for nucleic acid purification, quantification and normalization or reaction set-up, Fluent provides greater throughput and more consistent results.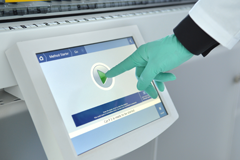 Intuition built right in
Built-in touchscreen interface guides users through daily tasks for fast, consistent operation. Integrated user management, including method permissions, ensures secure protocols and optimizes selection for each user.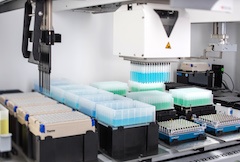 Simply faster and more precise
Three independent, task specific arms move in parallel to simultaneously and efficiently automate methods. Sample preparation, labware movement to peripheral devices and plate-to-plate or reagent additions can all occur in parallel — maximizing performance.
Choice between liquid and air displacement technologies
By offering a choice of air and liquid displacement pipetting technologies, the Flexible Channel Arm provides unrivalled flexibilty to suit the needs of your laboratory workflow and increases productivity.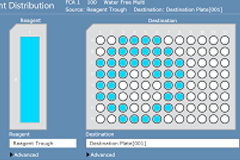 Simpler programming
FluentControl™ software simplifies even the most challenging applications. Use drag and drop interfaces, 3D graphics and single Smart Commands to distribute reagents or transfer samples.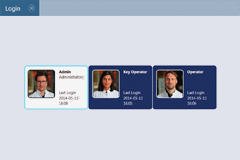 Enhanced process security
Integrated user management controls method permissions. Operators even can organize personalized favorites on the desktop.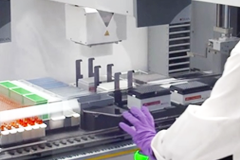 Flexibility to deal with the unexpected
Fluent's Active Stop and Resume function enables the operator to instantly access the workdeck during a run — allowing set-up errors or omissions to be corrected — simply by opening the door.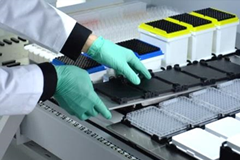 Evolving with your needs
Dynamic Deck™ allows the worktable to be freely configured and easily be reconfigured.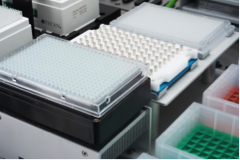 Magnetic separation for bead-based NAP and PCR clean-up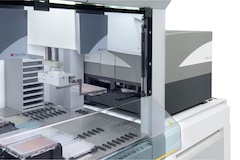 Integrated DNA quantification and normalization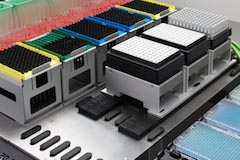 Heating and cooling for incubation steps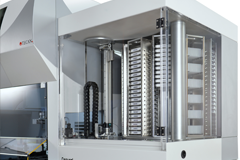 Storage for longer unattended runs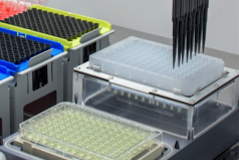 Vacuum separation for filter-based purification formats
Sample tracking and barcode reading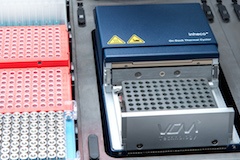 Thermocycling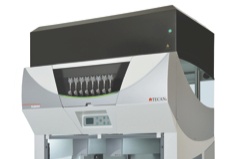 Protected environment with HEPA hood
Read more. See more. Learn more.
Become more fluent in Tecan's revolutionary new automation solution by selecting from a library of resources.
Within the USA for research use only. Not for clinical diagnostics.