Laboratory automation solution for cell-based assays
With a broad range of features specifically designed to optimize the performance of cell-based and biochemical assays, Fluent enhances throughput, streamlines workflows and delivers more precise and reliable results. By simplifying the handling of precious samples and seamlessly integrating with cell biology devices, Fluent automates your complex assays for greater productivity and confidence.
Click the video above to learn more about how Fluent speaks the language of your laboratory.
Accelerating your investigations
No matter what your area of cell-based assay research, Fluent can automate your entire workflow for greater
throughput, more reliable results and faster discoveries.
Cell signaling
Signal transduction studies, cell‑cell communications and research on
intra-cellular pathways.
Reporter genes
Promoter structure, gene expression
and gene transformation/
transfection research.
Cellular health
Cytotoxicity, viability, proliferation
and apoptosis studies.
For more details on Fluent's performance and capabilities for Cell-based assays, click on the following application notes.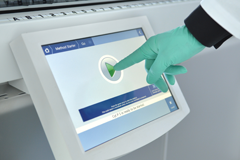 Exceptional ease of use
Fluent's built-in touchscreen interface guides users through every task, making even the most sophisticated cell-based assays easy to run—ensuring fast, consistent, efficient operation.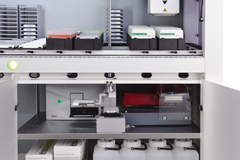 More functionality in less space
Fluent's industry-leading deck capacity minimizes plate transfers and reduces the time cells are outside of the incubator. Below-deck arm access offers expanded functionality and device integration without extending the instrument footprint.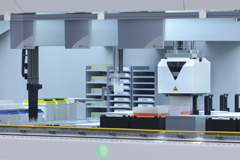 Optimized cell protection
Fluent's three, task-specific robotic arms work in parallel for faster processing, and offer automated lid handling to maintain sterility and minimize evaporation.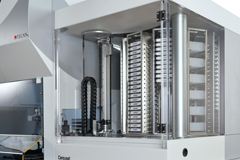 A complete walkaway solution
Fluent's seamless integration with cell biology devices allows you to run every step of your workflow on a single instrument. From incubation to analysis, everything you need to store, transfer, manipulate and measure cellular samples has been brought together in a single, automated solution.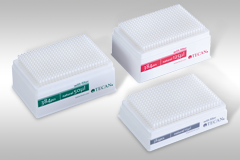 Complementary consumables
Tecan offers a broad portfolio of sterile consumables ideal for cell-based research. From disposable tips to troughs, every product undergoes stringent testing to ensure the precision, consistency and purity you need for reliable, reproducible assay results.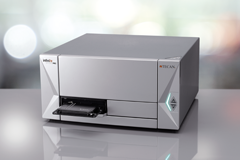 Exceptional performance from sample to results
Fluent integrates perfectly with the Infinite® M1000 PRO multimode plate reader, a detection platform that delivers outstanding flexibility, sensitivity and performance for every assay by offering free wavelength selection without the need of filters.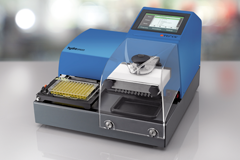 Cell Protection™ throughout wash cycles
Tecan's HydroSpeed™ plate washer features extra-gentle wash settings that you can adjust to suit specific cells, microplates and applications, enabling you to achieve reproducible results even with weakly adherent cells.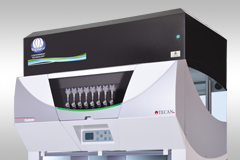 Ideal cellular conditions
A clean environment can be maintained inside Fluent with the integration of a HEPA hood, allowing cells to be kept under sterile conditions when needed.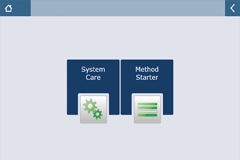 Simplicity and consistency
The touchscreen interface guides users through daily tasks. Optionally embed SOPs for every method for consistent operation.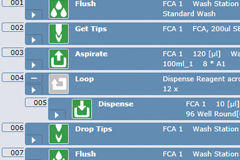 Easy set up and operation
Programming and running even the most complex cell-based assays is quick and easy with FluentControl™ software.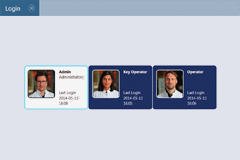 Enhanced process security
Integrated user management controls method permissions. Operators can even set personalized favorites on the touchscreen.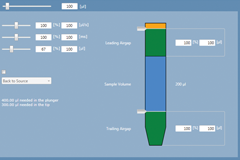 Powerful liquid handling
FluentControl offers robust default liquid definitions and makes it easy to change parameters for any fluid.
Accelerating your investigations
Become more fluent in Tecan's revolutionary new automation solution by selecting from a library of resources.
No matter what your area of cell-based assay research, Fluent can automate your entire workflow for greater throughput, more reliable results and faster discoveries.