Laboratory Automation Solution
Tecan has reinvented automation with Fluent, a unique instrumentation concept built around the application-specific needs of your laboratory. Fluent breaks new ground, delivering more capacity and increased speed. The platform provides superior precision, throughput and walkaway time—making it easier to get more done, more confidently.
Your applications are our inspiration
Fluent was designed to meet the needs of various life science workflows, such as high throughput genomics, by combining high precision liquid handling - down to 200 nl - with straightforward set-up of normalization, sample transfer and reagent distribution using Smart Commands. Its freely configurable architecture allows rapid integration of devices for DNA quantification and processing, and offers exceptional storage capacity for plates and tips.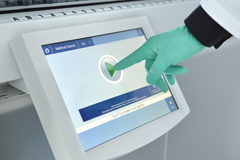 EXCEPTIONAL EASE OF USE AND ENHANCED PROCESS SECURITY
Built-in touchscreen interface guides users through daily tasks for fast, consistent operation. Integrated user management including method permissions, ensures secure protocols and optimizes selection for each user. Method Recovery functions allow process runs to be reinstated even following events such as power out or computer crash.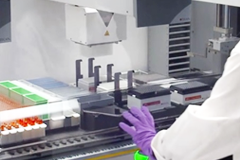 FLEXIBILITY TO DEAL WITH THE UNEXPECTED
Fluent's Active Stop and Resume function enables the operator to instantly access the workdeck during a run—allowing set-up errors or omissions to be corrected—simply by opening the door.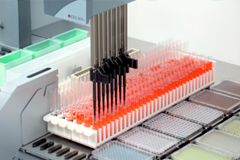 CHOICE OF LIQUID AND AIR DISPLACEMENT TECHNOLOGIES.
By offering a choice of both air- and liquid-displacement pipetting technologies, the Flexible Channel Arm provides unrivalled flexibility to suit the needs of your laboratory workflow. Increase productivity even further with Dual Flexible Channel Arms using both pipetting technologies on 16 separate pipetting channels.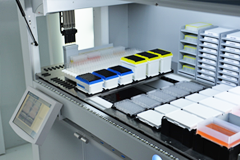 Increased walkaway time
With its industry-leading deck and below deck arm access, Fluent can accommodate multiple devices without expanding its footprint. Enjoy true walkaway operation with the seamless integration of complementary peripherals all fully managed by FluentControl™.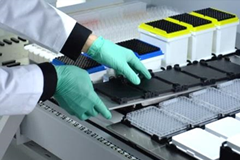 Dynamic Deck
Fluent's patented Dynamic Deck™ allows the high capacity worktable to be freely configured and easily reconfigured. A lower deck level allows devices to be integrated into the deck space extending the vertical range even for bench top systems.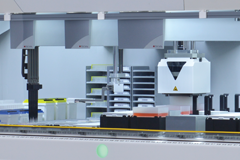 FASTER MORE STREAMLINED WORKFLOWS
Three independent, task-specific arms move in parallel to simultaneously and efficiently automate methods. Sample preparation, labware movement to peripheral devices and plate to plate or reagent additions can all occur in parallel — maximizing workflow performance.
Next-generation liquid handling control
Fluent's unique teach-free hardware and Path Finder™ move optimization technology deliver unmatched positional accuracy and precision for enhanced process security and peace-of-mind.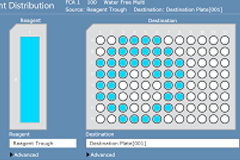 Easy programming and operation
FluentControl™ software simplifies even the most challenging applications. Use drag & drop interfaces, 3D graphics, and single Smart Commands to distribute reagents or transfer samples.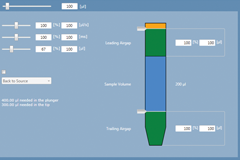 Powerful liquid handling
FluentControl offers robust default liquid definitions and makes it easy to change parameters for any fluid.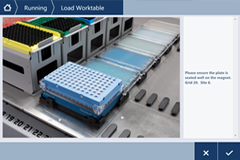 Create wizard-like interfaces
The Application Toolkit provides a collection of commands allowing programmers to create 'wizardlike' interfaces to further simplify everyday operation of the workstation.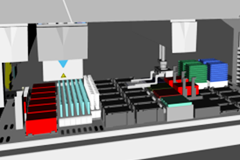 3D simulations
Eases development of new assays and enables you to visualize a program, test new assays without using reagents or consumables, and estimate timing accurately and precisely.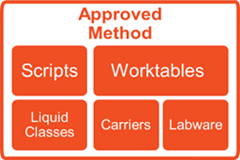 Method Approval
Prevent unauthorized changes to validated protocols with the Method Approval function. Once any change is done to the protocol by an operator it cannot be executed any more until a key operator approves the changes.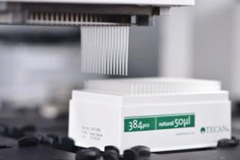 Enhanced productivity with Tecan consumables
Tecan offers a broad portfolio of high quality consumables — from disposable tips to troughs — in Tecan Standard, Tecan Pure and Tecan Sterile purity levels. Every product undergoes stringent testing to ensure reliable automation.
Become more fluent in Tecan's revolutionary new automation solution by selecting from a library of resources.
Within the USA for research use only. Not for clinical diagnostics.